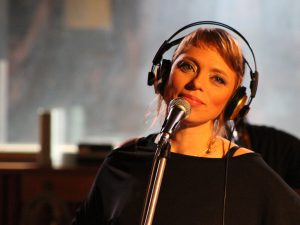 Aleksandra Anja Djordjević was born in Belgrade. She graduated at the Faculty of Music in Belgrade, where she obtained MA degree from the Department of Composition, in the class of Prof. Vlastimir Trajković. She attended advanced training studies under the tutorship of Prof. Zoran Erić.
From 1994, within the project Musical Synthesis, she performed with the composer and double bassist Vojin Draškoci. In the period from 2000 until 2004, she was a member of Balkan music ensemble Marsija, founded by Žorž Grujić. The ensemble recorded an album entitled The Tall Tree, published in 2003 by PGPRTS. In 2003, together with fellow composers Božidar Obradinović (piano) and Vladimir Pejković (bass), she founded experimental trio Flat Sky. In 2012 she founds the sextet Šlageri sa šlagom. In 2016, MultiMediaRecords issues the album Šlageri sa šlagom.
Anja is the author of music for over forty various theatre productions in Serbia and internationally, including music for a number of contemporary dance performances. Her collaboration with choreographer Isidora Stanišić includes Elevator, Self-Erase, Paranoia Chic, The Road to Damascus, and that with choreographer Dalija Aćin Thelander includes several productions for children of various ages, such as The dream of a Yellow Sock (Bitef Theatre), Sensescapes (ModernaMuseet, Stockholm), Myriads of Worlds (Royal Opera Stockholm)
She is also the author of music for several documentaries: Djindjić – Ein Leben, (dir. Christoph Sodemann), MairinThomais, for Irish TV (dir. Elizabeta Zemljić), I Married a Serb  (dir. AnberinPasha), Battery man (dir. Dušan Šaponja and Dušan Čavić)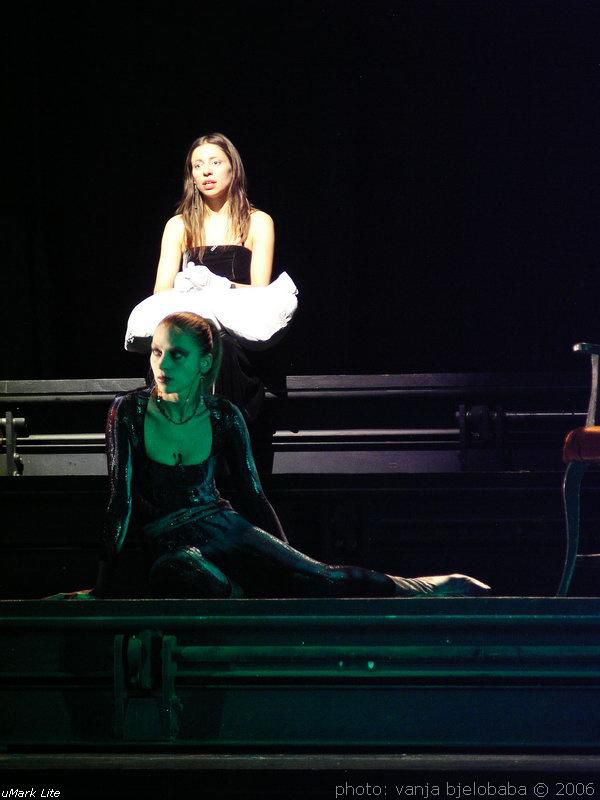 Vocal music, music theatre and multimedia feature prominently in her work, as reflected in many songs and cycles: opera Narcissus and Echo, stage cantata Atlas, Total Reflection, Enemy Time and Niagara (parts of the music theatre piece Tesla- Total Reflection), multimedia performance Classifieds /Operrra is of female gender, children's musical Strange Affections (BozidarValtrovic award in 2012), musical Bollywood, The God of the City for mixed choir and string orchestra…
For the experimental piece Canzone distorte (together with Svetlana Maraš) she was awarded the Vitomir Bogić Prize for best radiophonic piece in 2012.
Purely instrumental chamber and symphonic pieces also constitute a significant part of her body of work, most notably the two symphonic pieces The Abduction of Europa and The Joy of Meeting Anew (commissioned by Belgrade Philharmonics in 2016).
In 2005, she was composer in residence at Visby, Gotland, Sweden.
In 2011 the opera Narcissus and Echo premiered in the UK. It was performed in English, in Manchester, Bradford and London.